Products
Armor Screen®
The original, patented fabric hurricane protection system provides Miami-Dade approved protection with a transparent screen allowing for vision outside of the home. At 1/10th the weight of rigid products, Armor Screen is accessible, easy to deploy and virtually maintenance free.
StormWatch
Reinforced non-porous material combines superior protection with ease of deployment. The patent-pending anchor clips provide four times the strength of grommets and secure without unsightly tracks. StormWatch's innovative UV cover protects systems and possessions from UV damage.
Wayne Dalton® Fabric Shield™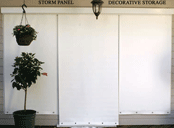 Economical, easy to store PVC coated fabric panels block wind, rain and debris.
Colonial Shutter Systems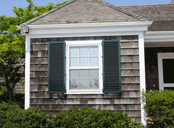 Colonial Shutters provide a permanent solution that is in keeping with many architectural styles found in the Northeast. Reinforced storm bars store behind the shutters, making the systems easy to close and secure.
Aluminum Roll Down Shutters
Aluminum roll down shutters are a convenient option when considering hurricane protection for your home or business.
Transparent Protection Systems
Miami-Dade rated ClearGuard® Hurricane Panels are 100% translucent, Polycarbonate/Lexan material. ValueGuard® Hurricane Panels are coastal rated and priced to compete with aluminum and steel panels. Opaque design allows 45% translucency.